Top Reasons Why Your Business Needs a Corporate Video
Posted on the 22nd December 2017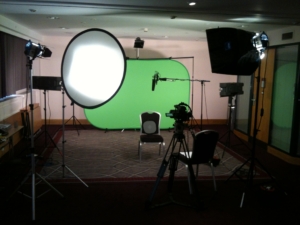 More than half (51%) of marketing experts across the globe acknowledge video as the content type that gives the best ROI. Marketers using video content witness a growth in revenue that is 49% faster than that experienced by non-video users.
Designing a corporate video is one of the best ways to reap the many benefits of video content. A professional company specialising in corporate video production in Newcastle can help you with video content customised to your business and audience.
Here's how well-planned corporate videos can help you boost your business, brand image and revenue:
Creates Awareness about your Business, Faster
Videos uploaded on social media are shared 1,200% more than images and text (combined) content.
Develop a video that talks about your company and its products or services. Pack in good content – focusing on benefits of your business for your target audience – in a short 5-minute (or even lesser duration) video. Watch the powerful impact it creates for your brand within a short time.
A professional agency specialising in corporate videos can make your video more impactful by including elements such as highly-tailored content, and images or music in the background.
Boost your Website's Search Engine Rankings
Search engine algorithms like websites that offer a good user experience. When you upload a corporate video on your business website or official social media page, you are creating an interesting and useful experience for your target audience, which makes search engines fall in love with you naturally.
A corporate video production agency can help by tailoring your video to the platform it is presented on. A corporate video on your website finds impact with a professional tone whereas a video on your social media page can engage better with some fun elements in it.
Achieve More Conversions
With their ability to reach more people in a short period of time, videos are one of the best content forms to increase your conversions. Whether you want your visitor to subscribe to your newsletter, visit your website, or buy a product, thoughtfully-designed corporate videos can help you achieve your conversion objectives.
TVV Productions can help your business stand out with high-quality content-oriented videos. Our corporate video production company employs a meticulous video creation approach wherein we study your business, objectives and target audience, to deliver a customised and engaging product.
Call us at 0191 286 9800 for more information.
Posted in TVV News
[ssba]