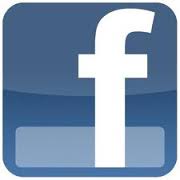 We take great pride in delivering a great customer experience and we love getting feedback. All of our reviews are from genuinely satisfied customers, also take a look on our Facebook page HERE to see more. Feel free to leave your feedback below or via our Facebook reviews page.
"
I would have no hesitation in recommending this firm. Rebekah was so helpful and the service prompt. The restoration of my cine films was fantastic, they were cleaned and brought back to life on MP4 files which I can show my relations on my computer. instead of lugging around a projector. Will certainly be sending some more to them. Barbara Parish
"
Excellent - yet again!
★★★★★
"
After trial batches of 500ft and 800ft (see below) my old caving friends and I went for the big one:- 4000ft of hard-won footage from caving expeditions 40 years ago. About 20 minutes of it had been used by the BBC and we had a VHS tape of that, but the bulk had remained unseen - waiting for the scanning technology to arrive. The results are simply astonishing! Perhaps 90 minutes (when edited) of action shots of our younger selves in the far reaches of remote Spanish caves. Wonderful. The Filmfabriek machine, the wetgate process, Chris and Rebekah's skills and attention to detail - perfect. You've made a lot of old cavers very happy!! Thanks.
"
Helpful & Efficient
★★★★★
"
Many thanks for converting Super 8 into a Digital format. The service was very helpful and the work was done in the time stated .After 40 years it is good to be able to view it easily
"
Re The memories are alive!!
★★★★★
"
I contacted TVV at the beginning of May with a rush job to digitise all of my Mum and Dads cine films for their 50th wedding anniversary in June. They took the job on without blinking and transformed 43 reels of mega memories professionally and painlessly and made Mum and Dad's day! Thanks Rebekah and Team from all of the Lambs!
"
"
It was a pleasure dealing with TVV as a Company. Excellent results achieved converting 4000+ ft of 50 year old Super 8 cine film – using wetgate most likely helped with the restoration when needed to produce the quality produced. Happy memories are now coming back for the family to reminisce. A very big thank you TVV. I have no concerns when sending some even older Standard 8 cine film to you for transfer to DVD!!
"
Excellent Digitisation
★★★★★
"
We had asked TVV to digitise an old 16mm film reel we had discovered in our old factory. The quality of the finish was excellent. We will be using you again. Thanks!!
"
"
Excellent Service and first class results. Our family has really enjoyed seeing the transferred films. Would unreservedly recommend the service you provide.
"
"
Great image quality on my cleaned and transferred cine films. Particularly impressed with the colour grading. A professional service with a personal touch in the communications.
"
Amazing results and excellent service
★★★★★
"
TVV are generous with their time and expertise. I was anxious about sending precious cine film so TVV kindly made me a demo reel to show how much better their results are. I was was amazed and impressed at the quality and detail they were able to extract from tired, 50 year old 8mm kodachrome. The care and effort they put in to converting my old family cine film made me feel confident and valued as a customer. I was updated when my reels arrived, as things progressed and when they were on their way back. With so many people offering to transfer cine, for me TVV is the number one choice
"
"
Another 800 feet of 40 year old film converted. The wet gate process makes such a difference - the results on some poor condition Standard 8 film are simply astonishing. Many thanks again Rebekah and Chris.
"
"
I submitted two large reels and about 13 small, all super 8 format. The quality of conversion is excellent, despite films being almost 40 years old. Turnaround time was 3/4 weeks, the good news is that they're busy at TVV and 3/4 weeks for films which have been gathering dust for almost 40 years, is not that much... :-)
"
1960's Wedding and Baby Cine Film
★★★★★
"
Much better quality than previous a conversion we had received elsewhere. Great service. Would thoroughly recommend.
"
"
Great service and the transfer went smoothly. Great quality too.
"
"
Friendly voices over the phone. Superb quality cine conversions. I've tried several other companies with very mixed results but TVV is the team to trust! Thank you Rebekah and Chris.
"
8mm cine film scanned
★★★★★
"
Excellent service. Very pleased with the final product - and the advice received. The scanning was delivered on time, despite difficult circumstances: a service fully committed to the customer.
"
Fantastic 5 Star Service
★★★★★
"
Thank you TVV for a fantastic service - with a special mention to Chris and Rebekah. My initial enquiries were all answered on the telephone and I decided to use the service. The digitised cine film and tapes are brilliant and bring back a lot of memories of me as a child and indeed the whole family. Well done TVV. I thoroughly recommend your efficient service. Thanks.
"
Wonderful memories rekindled
★★★★★
"
We found a box of cine films from my mother's war time childhood in Australia. They have been perfectly transferred and have given all in the family a happy insight into her early years. The service was brilliant and I was told what could be done - but didn't dare to believe it until the dvd arrived! Thank you
"
"
I wanted to thank you for the quality of the DVD you sent of my uncle's old Baby Pathe films, and for having them ready in time for me to present to him at our family lunch. When it arrived, I had a quick look before going over to show him and forgot my laptop was on mute so it was only when I watched it with him that I realised that you had added some fantastic backing music as well, which really evoked the era. I don't think I will ever forget the look on my uncle's face as he watched the clips. He is over 90 years old and the first clip showed him and my father as toddlers! He was soon out of his chair, kneeling on the floor, as close as he could get to the TV screen, scanning the faces and recognising the people as aunties, grandparents and even old remembered pets. Some of the footage he had never seen before. He is very excited to get another batch of films transferred so I will be sending you an new order very shortly.
"
BRILLIANT, 5 Christmas Stars Quality
★★★★★
"
Thank you so very much for making this such a wonderful Christmas. Thanks to the amazing quality of the old Cine 8mm Film scans it was like being able to spend Christmas with Mum and Dad as well as Aunts, Uncles & Cousins again who have passed. Highly Recommended & lovely people.
"
"
What a joy and delight to view our old cine films so expertly converted to DVD by Rebekah and Chris. The results greatly exceeded our expectations. There were tears as our (now 50years old) daughter saw her toddler self and her beloved grandparents. Thankyou for making happy memories come alive again. Anne Whalley.
"
"
Excellent service and very helpful. Absolutely thrilled with the results of old cine films 50+ years old. Will be using again without a doubt.
"
Excellent. Highly recommended
★★★★★
"
Hi Rebekah. We're really pleased we asked you & Chris at TVV to convert our old Cine films into DVD & Digital format. The quality is amazing (much better than we thought possible) and you've been so helpful. Many thanks, John.
"
"
We found an old film while clearing our my father's study, and were very nervous of sending it away to be transferred. Rebekah was very reassuring before we sent it, and kept us up to date on progress while TVV had the film. We are delighted with the results! Clear, crisp images from 60 years ago, of dearly beloved family members who have since passed on. May tears and much laughter. Thank you TVV for taking care of our memories, and giving such great service!
"
"
These guys are alchemists! Old cine film from the 50's brought to life. Can't recommend them enough. Thanks so much.
"
Great team giving great results!
★★★★☆
"
TVV have been converting my late father's films for me over the last 15 months. These were films he had made from the 1930's and therefore were in many different formats. The quality of conversion was fantastic and Rebekah's client service was brilliant. Many thanks to Rebekah and Chris for giving my mother and my family the ability to recall many happy memories!
"
"
Rebecca and her team converted my parents cine films, such professionals and very competitively priced, I would recommend their services without hesitation Annette New Barnet
"
Personal Service Exemplified
★★★★★
"
A truly personal service with care, attention and outstanding results. First class!
"
Cine film and 35mm slides
★★★★★
"
Fast, friendly and efficient service. Rebekah couldnt do enough to assist in the transfer of cine film from the 1960s and some 35mm slides. I am really pleased with the results. Thanks again.
"
"
Great service. Restored film of my aunt's wedding from 1965 and it turned out really well. The family have seen it now and love it. Highly recommended. Many thanks!
"
Excellent quality and service
★★★★★
"
Transfered 2000 feet of cine film from 1950s-1970 on to Blu-ray. Thrilled with the quality and service. Film was clean and sharp, dust and scratch mark vanished. Thank you TVV team.
"
Bringing great happiness!
★★★★★
"
My 90 year old dad had his cine films from the 1950s and 60s (including his wedding) converted to digital - and is able to re-live his youth! Rebekah and the team did a great job with exceptional service - I was very impressed at how quickly she answered any queries I had. Thanks.
"
Chester Gang Show says Thank you TVV!
★★★★★
"
This is now the third year TVV have made over 70 copies of our show DVD. They are quick and efficient and understanding of Charity Organisations. Thank you.
"
"
Really super results of the transfer, nice to view the films without the rattle of the projector! Its reassuring to have the digital backups to the physical film.
"
"
I was absolutely delighted by every aspect of the service provided. The old tapes of my husband were beautifully copied for us by Rebekah and her team at TVV. they were so kind and considerate and I cannot thank them enough.
"
"
Thanks a lot. Two Pathescope short films converted to digital format. Got as much quality as possible out of the footage at a very reasonable price. Will use again if the need arises and would certainly recommend to anyone I know.
"
Fabulous Enhancement
★★★★★
"
Over 600 feet of film brought back to life by TVV Productions. It has meant so much to my sister and me to be reminded of our history. Denys
"
- Denys J Tregoning-Matthews
Excellence personified
★★★★★
"
9 reels of 51 yr old Super 8 efficiently transferred. Now my memories - which are pretty much all I have left- are viewable! Many thanks for a superb service.
"
"
We had several old cine films that I wanted to transfer as a surprise for my dad's 80th birthday party. Service was second to none despite the relatively short notice, Chris and Rebekah ensured that the DVD was ready on time and were so friendly and helpful. The quality of the film was really good and brought back such happy memories. Thank-you.
"
Excellent customer service
★★★★★
"
Rebekah was excellent, kind, polite & sympathetic to the reason I needed my films converting quickly. She did the films to DVD very near Christmas and they were of brilliant quality. I will be using again for the rest of the Cine films. Highly recommended.
"
"
Excellent service from friendly, helpful people and so lovely to finally see these old movies from when I was a child. I would not have been able to otherwise, and having them available to show family now is like gold dust. Thanks so much!
"
"
Thank you so very much for your excellent service. I am really surprised at the excellent quality you have achieved from some really old (1945-59) films. Looking at them has brought back some very happy memories. Thank you
"
"
Outstanding overall service, excellent communication, great pricing. Very impressed by the quality of the transfer, far exceeds that of other companies I've used in the past, look no further if you want the job done properly. Thank you TVV!
"
Absolutely Highly Recommended
★★★★★
"
Absolutely Highly Recommended..... Ancient cine film to hard drive and no end of advice from the TVV team, Rebekah and Chris, to make it all work! Thank you so very much!
"
Cine to memory stick & DVD
★★★★★
"
Thanks so much for the work you did to preserve our deteriorating cine films. Family loved the results. Thanks to Chris & Rebekah for your help.
"
"
Transferred 17 rolls of old Standard 8 film: Great service, really good value for money, friendly people with great communication - highly recommended!
"
"
1960's super 8 film transferred to DVD extremely successfully. Very pleased to recommend.
"
"
Good quality service, made an excellent job of converting my 8mm cine film onto DVD.
"
Filming for NTV Russia
★★★★★
"
Thank you so much for your job! I am absolutely in love with the footage! You are so talented and sensitive in video! Perfect quality, great ideas for the LIVEs. You are so smart, so that you asked additional questions and rephrased to recreate question from "how do you choose bananas" to "what would you advise".. I'm so impressed! Thank you so much! And also it was a great idea to ask Gemma to show the place of the accident. And the video with her child and dog are just brilliant! Thank you so much for your great job! Best, Olga Yakovleva Producer at NTV-Channel
"
Cinefilm to blue ray
★★★★★
"
What a truly wonderful service Chris and Rebekah two really professional people ultra polite and new their job. And what a job they done have now seen on dvd people have not seen for years . A GREAT SERVICE PLUS
"
"
TVV has just transcribed all our family cine films from the 1960's - 24 x 8mm spools in all, about 2hrs 30mins of footage. The films were not in great shape but Tvv has done an absolutely brilliant job restoring them & we are delighted with the results. Seeing this footage restored to proper colour & life after so many years has been amazing & rekindled so many happy memories! Rebekah & Chris are also lovely people to deal with. Excellent service. Recommended!
"
Can't Thank You Enough
★★★★★
"
I've just watched your DVD and it's been such an emotional experience. Since the footage was taken (approx 40 years ago), most of my relatives have passed away. I have photographs of them, but to see them in motion was something else. Thank you for your fantastic service and the quality is outstanding. I NEVER thought you would get them so clear. The music you chose was beautiful too. I cant thank you enough. I bought a copy for my brother and mum and dad and I KNOW they will love them. I would highly recommend you to anyone wishing to receive a fantastic service, with fantastic results. Paula
"
"
Just wanted to say thanks for excellent service received from TVV and Chris Gillooly. I had 17 super 8 cine films converted to MP4 files and am more than delighted with results. I would highly recommend TVV and would certainly have no hesitation in using them again.
"
Excellent in every way
★★★★★
"
I had never thought about actually converting old 8mm film to DVD until my mother unearthed 3 hrs of very fragile and unplayable family memories in that format. However, with my mother's 90th birthday approaching converting the film to DVD seemed a perfect present. I did a search and saw various options - went for TVV and I am so glad I did. Thank you Rebekah - for everything from your clear explanation of the process and the options I had, to going the extra mile to do a quick turn around for me, and (I watched all 3hrs of it last night) for the excellent quality of the finished product. My mother's birthday is next Wednesday - my sister and I and all the family - except for my mother who doesn't know yet :-) - are looking forward to re-visiting these priceless memories together.
"
Brilliant service & digital Files!!
★★★★★
"
I coud not speak higher of the wonderful service by Rebekah & her team. The digital files of my Super8 films bring back to life people & places from long ago, allow to reminisce & laugh out loud !! Thank you.
"
First class all round
★★★★★
"
How totally brilliant TVV productions are in every way. From start to finish. Firstly so helpful on the phone guiding me towards the best solution for my 50+ year old film, that was, to say the least, in a poor state. Trust me,they go the extra mile to get the very best results possible. We watched the dvds 3 times today, including my 94 year old mother who was enthralled to see again her young self. Would recommend TVV wholeheartedly to anyone wanting the best from their cine films. Thankyou so much.
"
"
It is 1200 feet long and 40 years old! No, it is not a dinosaur, or a cine transfer, but rather a cine transformation of my 4 old reels to DVD. Brilliant job done by Chris and Rebekah. I have no hesitation in recommending TEAM TVV!....
"
Brilliant..so many memories
★★★★★
"
Hi, Rebekah thank you for the kind service you have given to me and my family, the cine films now converted to DVD are better than expectation and are giving our family so much pleasure, so a big thank you and keep up the good work. John hill
"
Excellent quality and service
★★★★★
"
I have received the films back today. Thanks you very much for an excellent service.
"
Exceeded my expectations...
★★★★★
"
Hi, Rebekah, Received the package this afternoon, very pleased with results they exceeded my expectations. Great color restoration/ correction I don't think anybody could have done better job. Worth every penny invested. Many thanks from me and my family in Siberia.
"
Service you offer is excellent...
★★★★★
"
Many thanks for the films that we have received today. Although we haven't seen them all yet, the quality if your work and the service you offer is excellent and we are being (very happily) reminded of events we'd completely forgotten! We are delighted , and want to thank you so much for all your work, and the kind attention you have given us throughout . If we discover any more film, we will certainly be back in touch , and won't hesitate to recommend you to others. Many thanks and best wishes
"
Brilliant and priceless...
★★★★★
"
Just to say thanks for my DVD's. I have been watching them with my daughter now 28 and we have had such a laugh reminiscing about the past. Brilliant and priceless. Thanks so much for a great job.
"
Excellent service...
★★★★☆
"
An excellent service, keeping me informed of progress. Good results from fairly ancient and dirty standard 8 films. Will use again.
"
Delighted with them...
★★★★★
"
Just received the DVDs from the cine transfers and delighted with them. Rebekah was particularly helpful & patient and as I was only in the UK for a limited time from my overseas home base, she pulled out all the stops to get the transfers done before my departure. I am thrilled to have this valuable footage in a usable form and highly recommend TVV.
"
TVV was excellent...
★★★★★
"
The service provided by TVV was excellent. I had cine film 30 years old transferred to DVD and the quality of video is amazing. I also had the video put on digital files and as these can be edited with free software. The service provided by TVV was efficient and extremely friendly. I can highly recommend them, a very satisfied customer.
"
I would just like to say thank you...
★★★★★
"
Hi Rebekah, Just got the DVD of our 1970's cine film and I would just like to say thank you for such a speedy, helpful and friendly service and the great job putting it onto DVD. This movie of our wedding day (which I found recently in the loft) means a lot to us and it's great to see it again. I would recommend your service to anyone who has a similar need; I've already mentioned it to a few of my friends. Well done and thanks very much. Chris
"
Great service and very helpful...
★★★★★
"
Great service and very helpful, The first time I have had cine converted to DVD Rebekah was so helpful explaining terminology and mutually coming to a consensus what we needed and what was best for our car club archives. Service was speedy and the end result beyond belief considering much of the film was 50yrs old. Will be using TVV again when another attic is cleared. Thanks again!
"