How we look after your films
Posted on the 30th August 2018
TVV Productions are a small family business and all the films we receive into our studio are scanned and restored by either Rebekah or Chris. As a team we have been handling vintage films for over 25 years with a combined experience of 38 years in the industry. We appreciate the enormous sentimental value that these films hold for our clients and also realise that it can be difficult to part with them unless you absolutely confident with the company and process that will take place. After all you are only going to do this one time.
Once you have made the decision to get your films converted the first step is getting the films to us. We receive the majority of our orders via Royal Mail Special Delivery or Parcelforce 24/48 tracked. We always recommend you use a tracked service or if local you are most welcome to call into our studio.
Once we receive your films we log your order onto our system.  One of the most crucial things to mention is that we only handle one job at a time, we contain each project separately as each order requires its own specific set up.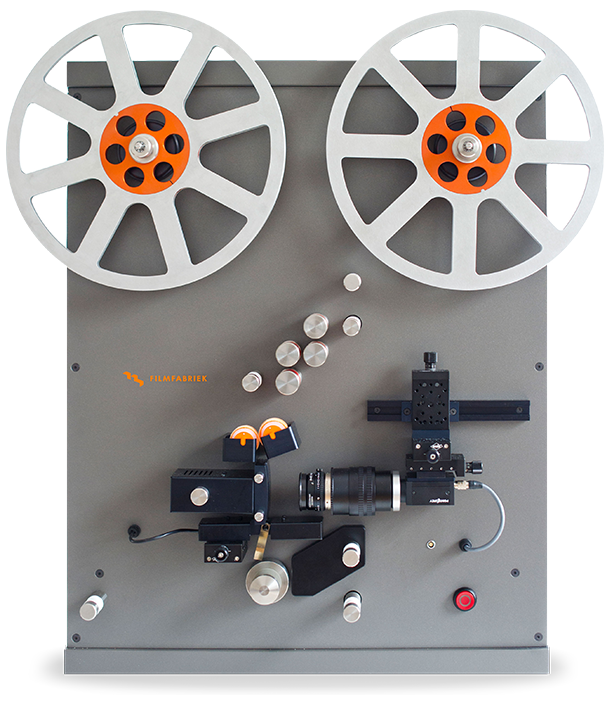 The first part of our process at TVV Productions is to carefully clean each film by hand this process is very gentle on the film and will not damage the emulsion. At this point we would also replace any damaged splices.
The scanner will then be set up to the correct specifications for your film type. 
Films will be scanned in a batch and we are hands on during the entire scanning process. Once this part of the process is completed we then return the films to the original reels so that you will receive all of your films back in  their original stat but clean and correctly wound.
The final part of our process involves applying digital restoration, we set up a dedicated project file for your films where we then carry out further final adjustments including colour correction and stabilisation.
Once we have completed your cine film scans and exported to your chosen format we will generate an invoice that will be emailed to you for payment.
Once payment has been received we will organise a return shipping date.  We return your original films and final Product such as digital files, Blu Ray or DVD on a next working day delivery and our courier will notify you by email/text on the time you can expect to receive your parcel.
For additional peace of mind we keep a backup of your entire project for a month. We always strongly advise our clients to back up any digital media that they receive from us.
Our customer reviews reflect the time and care we place in every single cine film order. http://www.tvv.co.uk/reviews/
Here are some common questions we are often asked,
Will the process damage my films?
Far from it our processes and machinery are very gentle on film, far more than your average projector with the pull down claw, hot halogen lamp and gate. Our scanner uses variable tension, laser tracking and an open gate with cool pulsed LED illumination.
Do I get my films back?
Yes, we return all films back to their owners and they retain all copyrights, beware of any competitors demanding copyright is handed over!
How long does it take?
Turnaround is typically around 14 working days from receipt but can vary depending on how many order we have in at any one time. We don't rush films through after all you want the best quality form your films and this takes little time and effort on our part to get it right.
You are a little more expensive than some of your competitors why is this?
Most of our competitors use the cheaper Moviestuff or Tobin transfer machines and one or two have homemade, adapted projectors, whilst they do provide a transfer our tests on these machines yielded inferior results with compressed latitude and film stability issues as well as poor workflow. 
We use a Filmfabriek HDs+ 4K Scanner this is a very high specification film scanner which we believe provides superior results on all films, not only that we do full film cleaning essential on small gauge films and digital image restoration to improve the pictures,  the proof is in the pudding as they say! 
Better machinery + full processes  = better end results.
Posted in Transfers
[ssba]