We transfer home and professional movie film, camcorder videotapes and 35mm slides and negatives to a wide range digital formats as well as DVD and BluRay discs.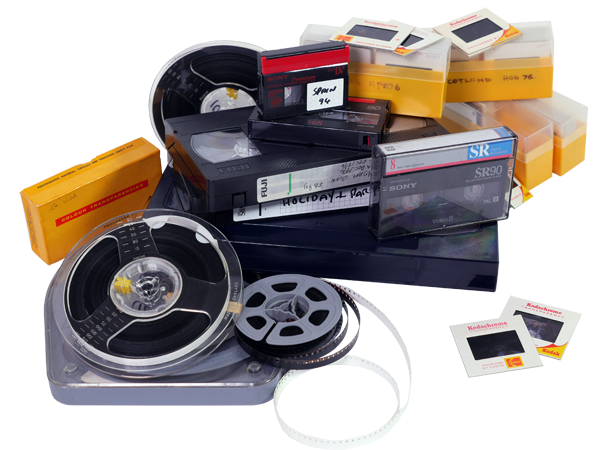 These formats are now getting old and require transfer to a modern digital format to halt degradation due to the ageing process so thinking about transferring them is wise. We have invested in the latest equipment and are skilled in handling delicate archive film and video, with some film going back to the early 1930's.
We are trusted by many production companies, archives and individuals with their collections, see our fantastic customer reviews!
Cine film including 8mm, Super 8, Pathe 9.5mm, 16mm and super 16 positive and negative film scanning to digital files or discs on our amazing scanner in up to 4K resolution including optical or magnetic sound transfer and restoration to improve on the original.
Video tape transfers from a large range of tape formats both domestic, professional and broadcast, we have the best quality decks for 8mm, Hi8, VHS, Betacam, U-Matic, SVHS, DV and digital 8 formats.
35mm Slides and negatives are scanned using high quality Nikon Scanners and can be output to JPEG or TIFF files in resolutions up to 4,000 dpi.
If you're interested in our transfer services then contact us now for a quote.