Video Editing & Post Production
Where the magic happens!
It really can be magical crafting footage into a finished video, using the comprehensive tools at our disposal means we can shape  and colour the images to make high a quality end product, we take pride in our output and have created video for may large Blue chip companies and SME's. Based around industry leading edit software Avid Media Composer running the latest version with high specification hardware for quick and accurate editing.
A comfortable and quiet environment.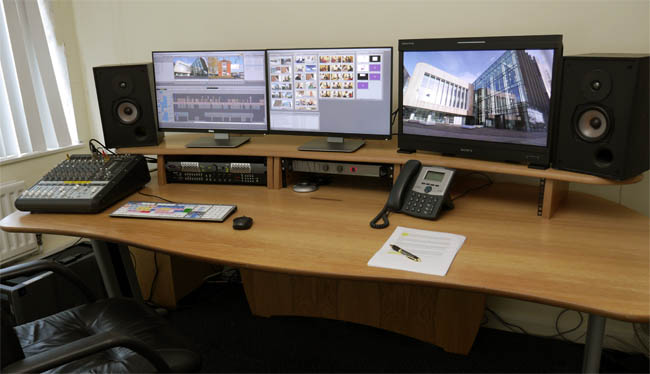 Pictures
Our experienced editor can take your project through from your initial ideas to a finished program quickly and effortlessly. We can work in either HD or 4K and for remote clients we upload the progress of edits so you can view the edit anywhere anytime to suit you.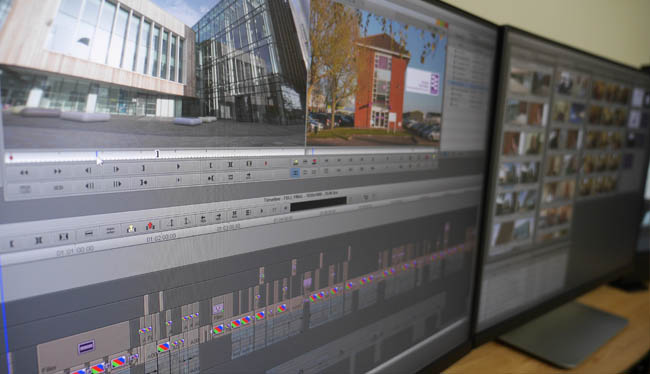 The soundtrack
Video is driven by a good audio soundtrack that is why we pay special attention to it and can arrange voice over sessions and music that can be tailored to your needs and budget. You have full control at all times over the creative process and we pride ourselves in offering a fast and efficient environment to get job done on time and on budget!
Graphics
Included in our suite is Titler Pro4 for animated titles and Photoshop for image work.
Legacy formats
We can ingest from a range of legacy tape and digital assets and re-scale to HD and 4K for best quality.

Animation
We can also provide custom animation design as well as Blue or green screen chroma keying.
Export
Once your video has been created we can then provide the finished edit in wide range of file formats, or even on DVD or BluRay or as an embedded file hosted on Vimeo or YouTube
What we've done
We have produced program's for a wide rage of subjects including:
Commercials
Broadcast
Corporate
Home
Who we have done it for
SONY
DIABETES UK
ACCENTURE
NIKE
NORTHUMBRIAN WATER
NORTHUMBERLAND COUNTY COUNCIL
MOTOROLA
MTV
Broadcast for ITV – BBC – CH4 – Discovery Channel and many more.
as well as a host of agencies and smaller companies.
If you're interested in our editing and production services then please get in touch with us today.